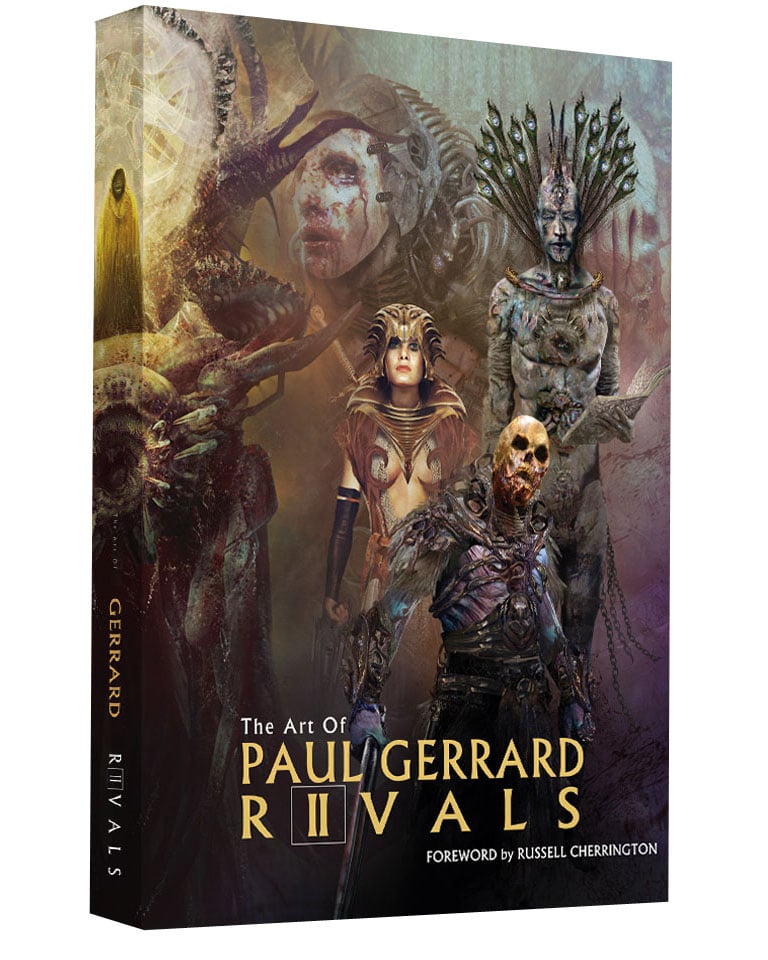 RIVALS : SPECIAL EDITION. Limited to 100 copies
RIVALS : SPECIAL EDITION
LIMITED TO JUST 100 copies on sale to the public this epic version of RIVALS sports an alternative cover, 10 extras pages of artworks and luxury print pack hosting 6 A4 prints. Book and print signed by Gerrard.
PLUS a sketch on the inside page by Gerrard!.
Gerrard's Dark Fantasy Art book includes Lovecraftian nightmares, bio-mechanical monsters, Masters of the Universe 80's re-imagined.